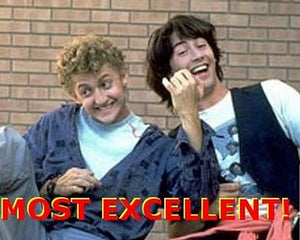 THE MOST EXCELLENT SHAVING SOAPS YOU CAN PURCHASE IN 2022 MEN'S CARE AND GROOMING
10 Best Shave Soaps of 2022:

Benke Erika Made in Hungry we are the exclusive reseller of Benke in North America I could be biased and put our soap as number one because obviously combined we sell more of our store soap than any product but truth is truth and Benke is our top product next to ours on our own store it is an incredible performer and fantastic slick lather.
Artisan soap shop Incredible scents and amazing performance technically again we have soaps that out sell this amazing product but they are currently sold out so we will bump up our wonderful artisans

Prohibition Style Mary Pickford made from amazing products our new premium vegan based shaving soap provides rich, creamy, ultra thick lather comparable to any other tallow based soap  it is slick and protects and provides and amazing shaving experience we use 7 oils and botanical butters to create this amazing soap and the scent is incredible fresh but still many. Nots of cherry, pineapple and bay rum what more could you ask for.
Wild Rose Crafts Salty Turtle My wife's company and our original hard puck vegan base. This base is considerably slicker than most soft soaps Lather can be produced but you do need technique like most hard soaps there is a learning curve but when you get it right you won't be disappointed with the shave and the scent is amazing, just don't eat it. 
Razorock What The Puck! For a long time you've been asking for it, a triple milled hard puck from RazoRock! Admittedly, it took us a while to get this project off the ground. There just isn't many artisans left making triple milled hard shaving soaps, it's a dying art.
ARIANA AND EVANS - SUMMER FIG SHAVING SOAP A and E is one of my personal favorite soaps Peter the soap maker makes incredible scents and this one is no slouch. 

This is a unique fresh fig scent, with complexities of wood, citrus and fresh green leaves. Notes are: B

ergamot, Tangerine,

 

Fig

, Jasmine, Sandalwood, Oakmoss & Musk

FIGARO MONSIEUR GOLD SHAVING SOAP 

A Classic Italian soft shaving soap that is enriched with argan oil for a wonderful post-shave feel. The Oud scent is intoxicating and will have you coming back to smell the soap between shaves... trust me :)

DR. JON'S ANNE BONNY VEGAN SHAVING SOAP VOL. 2 

The scent of Anne Bonny is an evocative blend of West Indies Bay essential oil, dark rum, black tea and lime. Anne Bonny is a timeless scent.

HENRI ET VICTORIA - TERRE D'HENRI Terre d'Henri is a pleasant clean scent.  It has top notes of petit grain and citrus, with pink peppercorn, dark spice cologne scent.  A masculine clean and fresh scent.  It is sure to bring you compliment by your entourage.  

BEER SHAVING LA CRIMINELLE - BY ENTRE BULLES ET MOI I love Entre Bulles and even though this is ranked 10 on the list is not 10th by any means combines Entre sold more than most of my other artisans her soap is one of my personal favorites and if you have not tried it you are missing out on one of the best artisans I have even used. 

This soap was made with La Criminelle Beer From La Voie Maltée to provide you with a perfect slide and an unsurpassed after-shave sensation.
The process of using a traditional shaving soap is more time-consuming than using new-fangled creams, gels, and foams, but it is also shaving at its most traditional: rugged, manly, and skilled. It actually has a couple of hundred years of history.

Shaving soaps, which are typically produced as a small puck-like bar, are long-lasting – offering better value for money and often higher quality than canned products – and necessitate the use of advanced shaving techniques. Unlike shaving creams and gels, which are pre-hydrated and can be applied directly to the face (often from the can), shaving soap must first be lathered with water, which is traditionally done in a shaving bowl with a badger-hair shaving brush, before being brushed onto the face. This is grooming that Grandpa would approve of – shaving as a ritual, just as much as getting rid of the five o'clock shadow. If you're in a constant state of panic about getting to work, this probably isn't the best option for you.

Whether we're talking about shaving creams, gels, or even foams, the goal is always to 'cushion' and lubricate the skin, softening the hairs and protecting it from irritation. Shaving soaps, on the other hand, provide additional hydration. While shaving, the soap removes the natural oils from your hair and skin, allowing water to penetrate your hair and prevent the razor from pulling on them.

"Generally speaking, soaps are considered to provide a'slicker' shave," explains Nick Gibbens, a shaving expert from Bluebeards Revenge. It is because of the addition of certain ingredients to the soap such as tallow, lanolin, glycerin, and bentonite clay," says the author. This results in a smoother and gentler shave, which is especially beneficial for heavily bearded gentlemen."

Tallow is commonly used in traditional shaving soaps, though there are vegan-friendly alternatives made from vegetable oils. A superior lather is produced by tallow, which is rendered from beef fat and contains a high concentration of oleic acid, which acts as an emollient and moisturizer when applied to the skin. Caution should be exercised, as excessive use can cause irritation.

Also, you may have heard of glycerin-based shaving soaps, but don't get hung up on the debate between tallow and glycerin in shaving soap. Because glycerin is a by-product of soap production, the term "glycerin-based soap" is technically incorrect. Unless otherwise stated, all soaps contain glycerin unless otherwise stated – although extra glycerin is occasionally added later to make the soap more transparent.

'Triple-milled' shaving soaps, according to some purists, are the best because the ingredients have been mixed three times before being poured into a soap container. Most of these soaps are harder than your average product and last even longer than that – in some cases, up to several months.

INSTRUCTIONS ON HOW TO MAKE A LATHER

Producing a good lather from your shaving soap is important and more difficult than you might expect, so we turned to the experts at The Shaving Shack for guidance on how to create a perfect barbershop-grade mix for yourself.

Using a measuring teaspoon, slowly pour small amounts of water into the soap.

Start with one teaspoon and work your way up to a full teaspoon, adding another half-to-full teaspoon as needed until the lather reaches thick full peaks.

If the soap is particularly hard, you should take it into the shower with you. This will allow the soap to have enough time to absorb the water. After you've finished showering, drain the water from the soap.

Invert the brush so that the soap is above it and the bristles are facing up, and then repeat the process. The soap will fall to the bottom of the brush and settle in the centre.

Make the best lather possible by mixing, churning, and whipping it together, then apply it to your face with a smug, old-school satisfaction.


---